Welcome to our In Conversation Series – where we celebrate each of our Affiliate Directors and take you on a tour behind the scenes of their journey.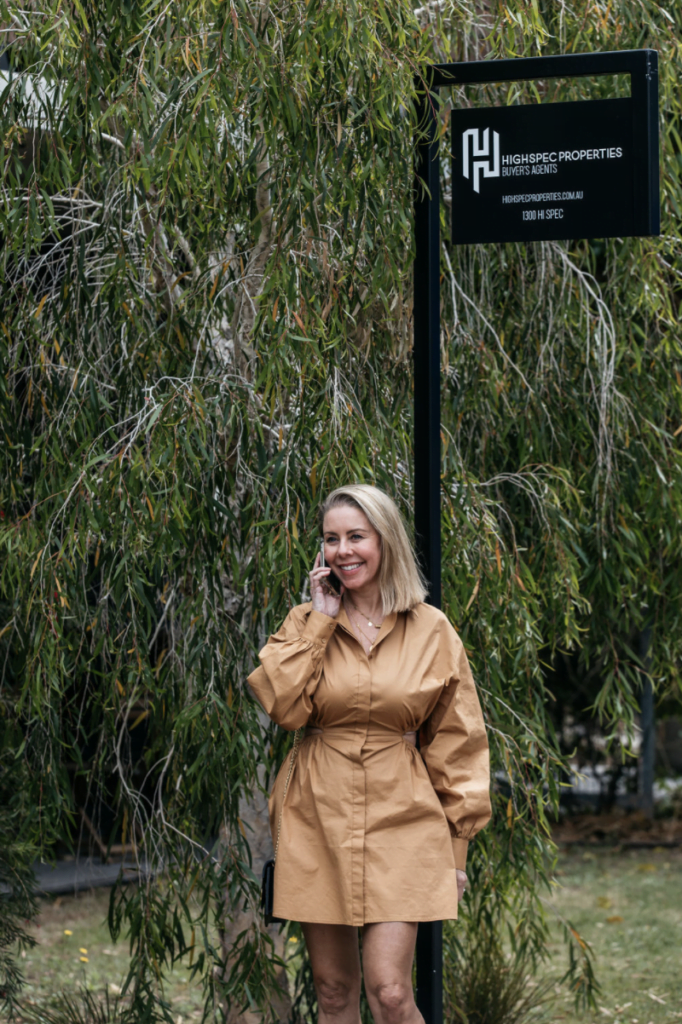 When she's not out negotiating with Sydney's best agents, visiting her Byron Bay office or helping clients kickstart their investment journey, Amanda Gould can be found enjoying long lunches with friends, spending time with her daughter and on vacation – all whilst sporting the seasons best fashion trends.
Amanda's property journey started back in 1988, where at the age of 18 she made her first property purchase in Newtown, NSW.
Since then she has built her property empire and become a widely successful business owner!
Deals for Amanda these days look a little different to her days as an 18 year old. She shares that she has no set place for getting property deals done, emphasising her busy schedule and commitment to her clients.
"I have negotiated in the car, in the office, at home and even on holidays in Fiji," she laughs.
"Before a meeting, I always prepare my client brief, understand what their wants & desires are for their new home & if any recent sales have happened to make sure they are aligned."
Amanda's biggest lesson in real estate? Fire fast, hire slow…and trust your gut.
Since starting HighSpec Properties, Amanda has made many amazing purchases for clients over the years.
Her favourite has to be this beachfront, 4 bedroom home in Cronulla NSW.
The coastal style home with large swimming pool, luxurious greenery, parquetry floors and sweeping ocean views certainly won Amanda over.
As for her own home, Amanda favours her upstairs living room.
"It has a vaulted ceiling, open plan kitchen, living, dining and opens out to a large balcony," she shares.
"The balcony overlooks our backyard pool, cabana and has a gorgeous city and district view."
A long day by the pool is no stranger to Amanda, with sun protection a priority of course.
When asked for one piece of advice she'd give to her 20 year old self, Amanda shared she'd tell herself to stay out of the sun! Oh and buy more property…
Looking forward, in 10 years' time, she'd like to see herself as the owner of 4 HighSpec offices in Sydney, Northern Beaches, Byron Bay and Brisbane.
Suburbanite and HighSpec Properties have integrated to give Australians the opportunity to purchase investment properties and build their portfolios, nationwide.
For more on the team, you can follow Suburbanite and Amanda Gould on Instagram.
Click here to follow Suburbanite on Instagram