Has Lowy seen the writing on the wall?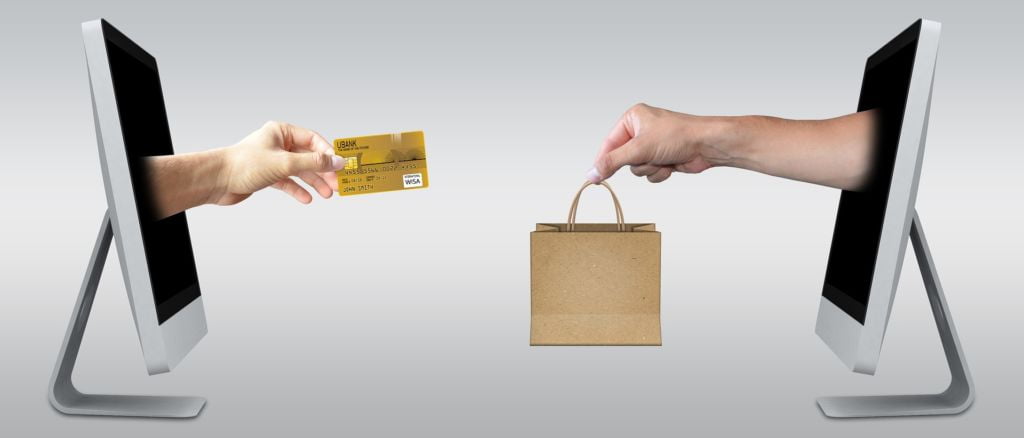 It's never been more important for the bricks and mortar retail giants to startthinking outside the box. With online shopping becoming so prevalent (contributing a staggering $20billion in revenue to the sector and a growth rate of 13.5% according to IBIS research), bricks and mortar retailers need to figure out how they can adapt or disrupt. Or simply face the very real prospect of irrelevance.
Historical trends paint an ominous picture: video stores became redundant to more modern technology for ordering movies direct to your TV; the slowing of print media to make way for digitally delivered news; phone boxes on street corners becomingobsolete to the mobile phone revolution… In store shopping is at risk of extinction or,at least, endangerment too.
"As a property expert, and senior strategist with Suburbanite Asset Advisory I often think that if I were to sit with the Gerry Harvey and Frank Lowy types of this sector over a long lunch, and were able to candidly give them my best advice on how to disrupt this space, here is what I would have to say,"
"Firstly, let's look at the psychology of the average retailer. Many of us love to shop in store. Some of us, like me, even despise online shopping; the lack of immediacy; the guessing-game of size and suitability. But I still from time to time, and increasingly more frequently, end up buying online. So, I had to ask myself, why do I do this when I actually love the in-store experience. When I put pen to paper, the answer was simple really. Retailers have stopped being the one-stop shop," Says Porter.
"I often buy online from the retailer's webstore, ironically, whilst I am actually standing in the physical store and I have found the item I want to buy. I have touched it, felt it, tried it on and know it is what I want. But, alas, they don't have my size. Andthe only solution is for me to traipse to another suburb to their sister store. No thanks. So, I go online and buy it through their online retailer (or worse, find it on competitor website when I am served an ad for the same product at a better price).And, I won't order it into the shop, as I know this means I will have to return to thestore to pick it up in most cases, so I order it online for the convenience of having it delivered direct to my house," Porter continues.
"I also do the same thing when I want to buy something large, bulky or heavy to carry. I will be looking at dinnerware in Myer or electrical goods at David Jones and for the life of me cannot be bothered with lugging it back to my car (which is no doubt all the way over the other side of the centre), so I stand in the store and orderit online," says Anna Porter.
"So, the retailer may still be getting their sale via the online site, but bricks and mortar stores like Westfield are not necessarily benefitting. These businesses minimum turnover clauses in their rental leases. If I take my business out of the centre and online they do not have that transaction accounted for in their turnoverrent," Anna says.
So how do the retail giants battle the loss of custom from offline to online, where patronage can be whisked away from them at the click of a google ad, and get people into their store and purchasing whilst in store?
En masse window-shoppers do not pay a retailer's overheads and the onlinemarketplace is becoming so competitive that they can get knocked out by an unknown in a heartbeat. The likes of Myer and David Jones have always leveraged their size and retained market-share by being the biggest, most visible and most comprehensive in the centre. In the online world, a sole trader working from their basement in Bendigo can look as big, and as polished, by simply having a quality website. They can become very real competition in the online world.
The first thing these major retailers need to do is conjoin the offline and the online. This could be as simple as getting an iPad into every store and imploring all retail assistants to jump online and make the orders for their customers if they need an alternate size. A simple link could allow retailers to blend in-store and online experience, making it all part of the service.
Retailers need to bring the convenience of online shopping in-store. Stores still charging a delivery fee from the store to the customer are living on borrowed time. Having free home delivery options at every counter for anything large, bulky or heavy is a basic modern convenience and ensures no one changes their purchase decision based on how hard it is to get the item to their car.
But these are not the answers to the $20billion question! How do retailers get more people to spend more time in-store with the gravitation towards direct online shopping?
Lowy is already doing a great job of making Westfield more than a group of shops but a destination. You now go there to dine at quality restaurants, enjoy the cinemas, have the kid's birthday parties at the activity centres, indoor rock climb and a whole lot more. But is there more they can do to better engage the existing retailers?
Make the bricks and mortar experience inimitable; promoting it online but driving the experience offline. Mandating that popular or exclusive products and ranges can only be accessed at the counter, but can be delivered to your home, is one way forward.
Imagine it, you're sitting on your lounge and an ad pops up for your favourite clothing label. They have an exclusive and limited in-store line that you need to go into the shop to buy. Or the new iPhone comes out and there is a colour or feature distinction that can only be purchased in-store. That would certainly drive people in to the bricks and mortar shops.
The retailers simply need to make it a condition of all their leases. Breach the lease and lose your spot in the centre. The by-product of offline shopping is that customers engage with their other products and, inevitably, increase purchases across their range. With more items returned online than in-store (with customers not really knowing what they are buying online), in store shopping reduces the returns and the overheads associated for retailers too.
With the impending sale of Westfield's for a reported $32.7billion, there is no doubt that Lowy has built an empire that has had a fantastic run over the decades. There is no doubt he is an astute businessman, as is Harvey. But is it time this sector needs a shake up?
Are they cut out for the challenges of running a bricks and mortar store into the new financial year and beyond? Perhaps Lowy sees the writing on the wall and is getting out at the right time.
But for all the other retail giants and smaller retailers struggling to keep the stores going and the rents covered, it has to be time to disrupt or die.